A franchise is a business model in which one party (the franchisor) grants the right to another party (the franchisee) to use its trademark, products, and business system to sell goods or services under the franchisor's brand.
Proven Business Model: Dreamy Creations Dessert Truck has a proven business model that has been tested and refined over the years. As a franchisee, you'll benefit from the company's experience and expertise in running a successful dessert business.
Franchise fees, royalties, advertising fees, and ongoing training and support fees are some of the costs associated with franchising. These costs vary depending on the franchisor and the industry.
Low Overhead Costs: One of the biggest advantages of owning a dessert truck is the low overhead costs compared to traditional brick-and-mortar businesses. You won't have to worry about as many large fixed costs associated with a physical location.
Flexibility: As a mobile business, Dreamy Creations Dessert Truck offers flexibility and the ability to serve customers at a variety of locations and events. You can participate in festivals, fairs, weddings, corporate events, and other venues where customers are looking for sweet treats.
Strong Brand Recognition: Dreamy Creations Dessert Truck has built a strong brand reputation for quality, creativity, and innovation. Customers love the unique and delicious desserts, and they'll be excited to see the dessert truck in their community.
Support: Dreamy Creations Dessert Truck offers comprehensive training and support to help you get started and succeed as a franchisee. You'll receive assistance with site selection, equipment, marketing, and ongoing support to help you grow your business.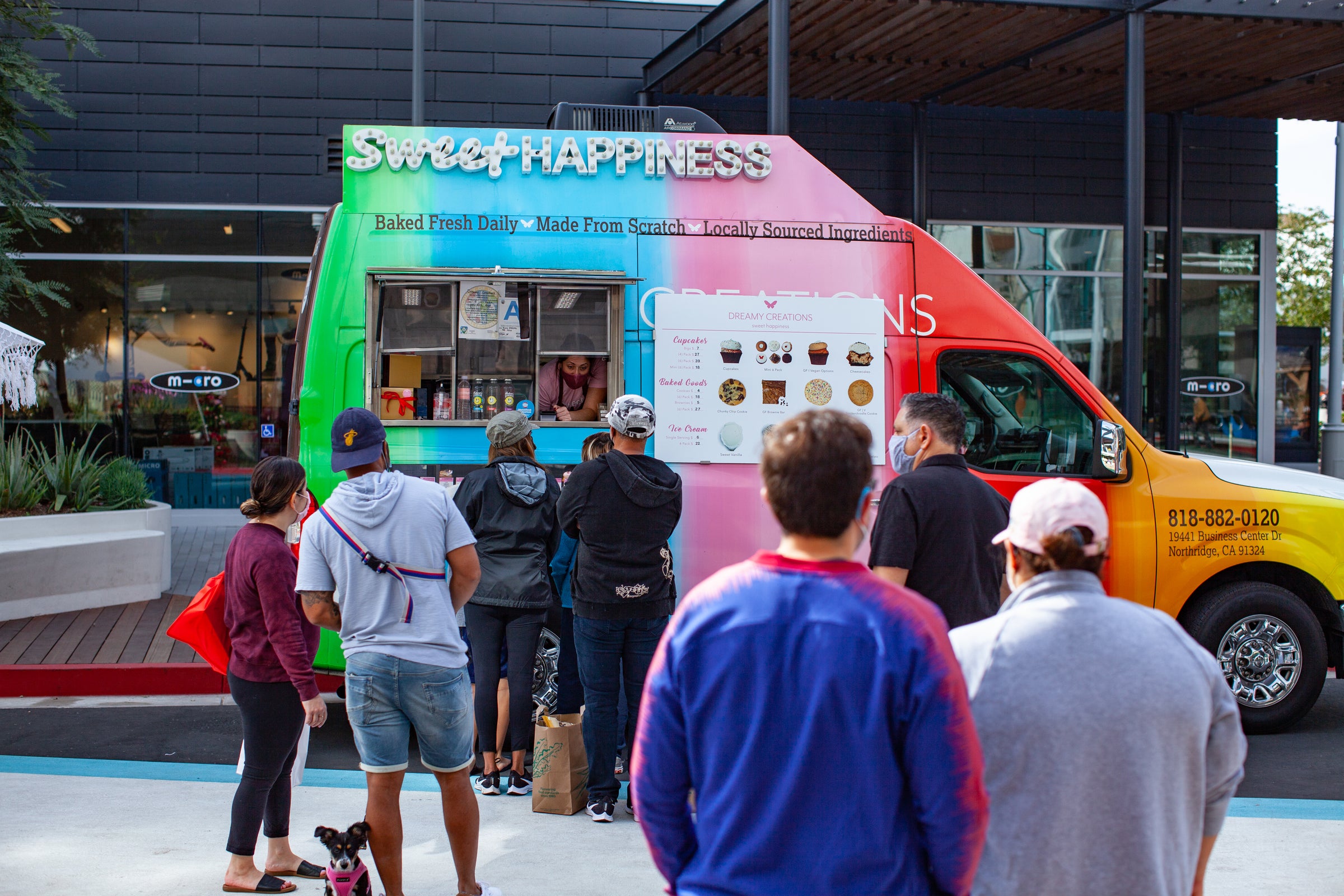 Join the dream team
Ownership is sweet!
Investing in a Dreamy Creations Dessert Truck franchise is a sweet opportunity to be your own boss, serve up delicious desserts, and make a positive impact in your community. Don't wait to satisfy your sweet tooth and start your journey to dessert truck success today!
As seen on Food Networks Cupcake wars, HGTV, Nickelodeon & CNN & more!
Join our Dream Team!
Contact us Today